Search Engine Optimization
Are you getting found?
By "You" we mean your business website, personal website or even organization's website.
If you really don't care about getting found because you don't want new buying customers, more followers to your content or more partnerships for your organization, then there's no need to keep reading.
However, we're betting the smart money that isn't you. Allow us to introduce ourselves.
Hi, we're Yolee Solutions. We're the folk's people call on and count on when they want to get found online. We'll prove it if you keep reading.
We're also the preferred choice when it comes to Pensacola SEO or Search Engine Optimization (SEO).
What we do is simple: We Help People Just Like You Get Found Online.
Whether you need to get more clients, need to get eyeballs on your offers or want to raise money for a good (or great) cause, what we do is send people to your website. SEO is often the missing link in the online puzzle.
If this sounds like you at all, then you may want to skip reading this and just contact us today: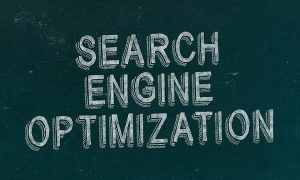 1. You know there's a HUGE market for your offer
2. You've built a great website
3. Your content is a stellar and top notch
4. You have called to action all over your website
5. You have a great product OR
6. You have a great service
7.Your website has been online for a while AND
8. You have little to no traffic or buying visitors
Hey, are you seeing what we're seeing? If you are then it sounds like you have a traffic problem. In the real world, traffic absolutely SUCKS. Online, it's something that people dream about. Getting boatloads of traffic is not impossible, IF there are tons of searches going on for your product or service.
Mandatory Disclaimer: If There Is Little To No Searches For Your Product Or Service, We'll Let You Know What Your Options Are. If There Is No Demand For Your Offer, We'll Tell You. We're great at what we do, but we're not miracle workers. We can't create traffic that just doesn't exist. If you have a business in the Pensacola area, then you absolutely need to get in touch with us. If you aren't taking care of your Pensacola SEO needs, then please be warned that your competitors are.
We don't want you getting crushed by the competition. We'd rather help you do the crushing. Sound good? We also want to tell you about online search trends and where they are headed. More and more searches are being done on mobile devices like Smartphones, AND more and more people doing these local searches ends up making a purchase.
Read that again.
If you aren't getting found online, then you are losing out on potential customers. According to an article in Search Engine Land in August 2016: "According to official Google statements, more than 50 percent of search queries globally now come from mobile devices."
Source
Here is where it gets REALLY interesting. See for yourself:
"Nearly 80 percent of local searches on mobile devices turned into purchases, with nearly 90 percent of those purchases being in a physical store (73 percent) or on the phone (16 percent) vs. online (11 percent). Roughly three-fourths (76 percent) of those purchases happened the same day and most (63 percent) within a few hours."
Source
The statistics are there, and if you are like most then you probably already knew these to be true for the most part. Now the question is, where does that leave you? Are you getting found online or is the lion's share of traffic going to your competitors?
If you read the quotes above and started to panic, please don't. That's why you are reading this and why you are here. Pensacola SEO for your business website or personal website is no longer a problem. All you need to do is get in touch with us and we'll take it from there.
We want to make sure you are getting found by the right people – buying customers or your target demographic. We'll get you there with our SEO solutions. Why choose Yolee as your Pensacola SEO provider?
Here's why:
You'll Be Seen As The Leader In Your Industry
That's right. Like it or not, when someone searches for something online, those first few results bring with it an unsaid level of trust simply by being ranked near the top.
Something psychologically gets people thinking that those on the first page of Google, especially those in the coveted top three spots, must be the leaders in the industry. Now, imagine if that first page was filled with results like your website, your social media accounts and other content pointing back to your main website. What would that look like for you if you dominated the first page?
Close your eyes and picture that. Imagine that for a bit. Yolee Solutions can get you there.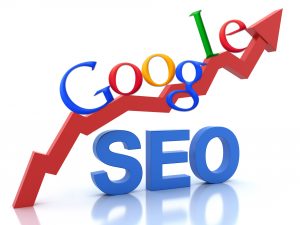 You'll Get More Clients And Customers
Remember the quotes earlier about local mobile search and the likelihood of making a purchase? It's like that saying goes – "The best place to set up your hot dog stand would be in front of a hungry crowd."
If you are positioned on the first page of Google and people are searching for your product or service, the chances that you will end up getting more clients and customers increase tremendously.
If you have been looking for a better way to drive traffic to your website and have wanted to cut back on the money you have been spending on advertising, then this just may be your answer.
Speaking of saving money…
You'll Get A Much Better Cost Savings And Return On Your Investment
If you have been spending money on Pay Per Click (PPC) ads or online advertising in general, then you already know the high costs that come with it. If you don't know what you are doing or hire someone that doesn't, then you just may find your advertising budget gets eaten up rather quickly.
SEO is a much more cost-effective strategy than PPC. While there is nothing wrong with PPC and while it is an effective method, in the long run, if costs are a concern of yours, then you may want to heavily consider SEO.
If you need a Pensacola SEO company that knows what they are doing and can get you the results you are looking for, then look no further than Yolee Solutions.
But Wait There's More!
There's one more area that you need to be aware of and that's your reputation. In this day and age, anyone (and we mean ANYONE) can go online, hide behind a computer and post a negative review of your business. It may not even be your fault. The person may just be having a bad day with you having to deal with the consequences of their behavior.
What we can do is help to protect your reputation with our Reputation Marketing and Reputation Management services. You'll take a proactive approach as opposed to a reactive approach. Don't wait for someone to take a shot at you, be prepared for it and ensure that the number of people singing your praises online far outnumbers the few that just may want to take a cheap shot at you.
Our Pensacola SEO services will ensure that your positive reviews are listed and ranked, so that searchers online see so many positive reviews, that it drowns out any potentially negative ones. We could go on and tell you more about what we can do for your business and website, but we'd rather let one of our extremely happy customers tell you for themselves.
So, we'll ask you again – Are you getting found? If your answer is no, then you need to get your SEO up to speed. See, here's the thing. Each day that you neglect your online and marketing efforts, your competition isn't.
You can bet that they are out there trying to figure out how to get ranked and how to get the word out about their business, much the same like you are doing right now as you read this. You have one advantage that they don't.
You found us. You found your answer for a Pensacola SEO service that can get you results, and help get you found online.
Here at Yolee Solutions, we aren't just your service provider for Pensacola SEO. We're your friend, and as any good friend would, we want to get you the results you deserve. If you aren't getting found online then we want to help.
Give us a call today at 850-232-1160. All you need to do is take that first step and get in touch with us. We'll take care of the rest.
We'll get you found.Even if you don't feel like SEO and getting ranked is that important to you, please keep in mind one thing over everything else.
Your reputation. At the very least you need to consider and keep in mind what one negative review from one angry person online can do to your business. Don't delay, give us a call today at 850-232-1160 and let us help to protect your online reputation.
We look forward to hearing from you.